Resilience and Nutrition
There is now increasing international awareness of the importance of linking nutrition and resilience in community planning for food and water security and recovery from disasters.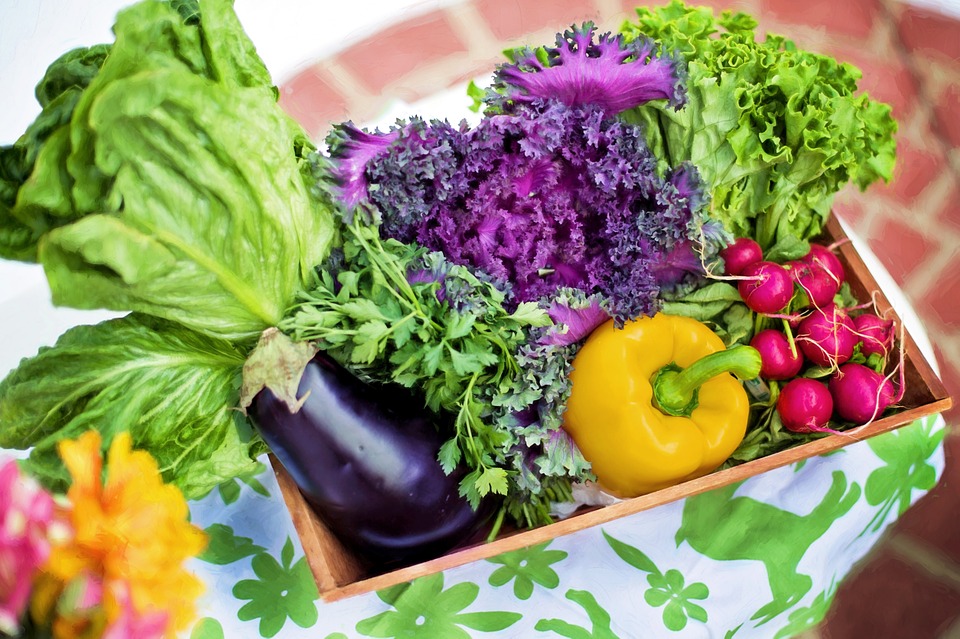 The clear nexus of poor diet to a broad range of health issues such as obesity, hypertension, and diabetes. There is now increasing international awareness of the importance of linking nutrition and resilience in community planning for food and water security and recovery from disasters. A recent UN Food and Agricultural Organization report concludes:
"Nutrition offers a new perspective to resilience programming in the food and agriculture sector. This paper argues that good nutrition is essential for resilience and should be the desired outcome of resilience. Why? Nutritional status is a proxy for human well-being, as healthy nutrition requires good health, eating well, and psychological and social well-being. Adopting a nutrition lens therefore brings the individual back to centre stage and invites a more people-centered approach to resilience programming. It is also a natural entry point for multisectoral planning and linking interventions that address immediate and underlying causes of human suffering. Systematic application of a nutrition lens to the policy environment, risk and vulnerability monitoring and early warning, risk reduction and post-disaster response can significantly enhance the impacts of resilience-building programmes on the food and nutrition security of vulnerable individuals, households and communities." Resilience preparation is in fact key to FAO's overall nutrition strategy.
Another FAO document explicitly states: "Effective nutrition and resilience planning both require:
A systemic approach (multi-sectoral, multi-level and multi-stakeholder).
A twin-track approach, linking emergency and development Fighting malnutrition in a comprehensive way and strengthening resilience require that acute needs in emergency situations and crises be addressed at the same time as making investments in long-term development to tackle the root causes of vulnerability and malnutrition.
A context-specific approach. A successful nutrition or resilience-building intervention in one country or livelihoods zone may not be fully replicable in another context. Adapting interventions to local contexts requires in-depth understanding both of populations' and individuals' existing coping mechanisms, food systems and nutritional needs, and of enhancing environmental and social synergies.
Strong local/country/regional ownership and political leadership Political leadership is a prerequisite for the success of complex programmes requiring multisectoral, multilevel and multi-stakeholder approaches."
Notes:
A Resilient Food System Playbook
The report, The Resilience of America's Urban Food Systems: Evidence from Five Cities, offers five recommendations for strengthening food system resilience:
Conduct a food system resilience assessment: More research is needed to identify the unique vulnerabilities of food systems in every city and to identify the appropriate short- and long-term solutions. Boston, Los Angeles, and New York City stand out as cities that have already started to analyze the resilience of their food systems.
Incorporate food systems into resilience planning initiatives and prioritize resilience on urban food agendas: Most cities overlook food systems in their resilience plans. Likewise, most urban food agendas do not currently prioritize resilience planning. Food system resilience should be a priority for city food agencies, food policy councils, and the U.S. Conference of Mayors Food Policy Task Force.
Develop neighborhood food resilience plans: Planning should be prioritized for neighborhoods where food access would be disproportionately impacted by a natural disaster. In the long-term, food insecurity and a lack of food retail stores will need to be addressed. In the short-term, the resilience of food banks, the backbone of food safety nets, should be strengthened.
Strengthen food business resilience: Many smaller food businesses are likely underprepared for business disruptions. Cities should work with the food industry to ensure all food businesses have adequate insurance coverage and business continuity plans in place.
Develop government policies and practices that help food businesses quickly return to normal operations: Three government policies are critical for food business recovery—food safety inspections, the construction permit process, and transportation restrictions. Government agencies should develop a protocol for streamlining inspections and permitting, policies that eliminate restrictions on food business transportation, and a process for effectively communicating with all food businesses.