Resilience in the World's Great Spiritual and Wisdom Traditions
Resilience is a constitutive theme in all the world's great spiritual and wisdom traditions. It is recognized as an essential facet of our life's journey. Resilience may offer an opportunity for a broad ecumenical dialogue engaging the world's spiritual and wisdom traditions with both an old and new perspective on Mind, Body, Heart, and Spirit.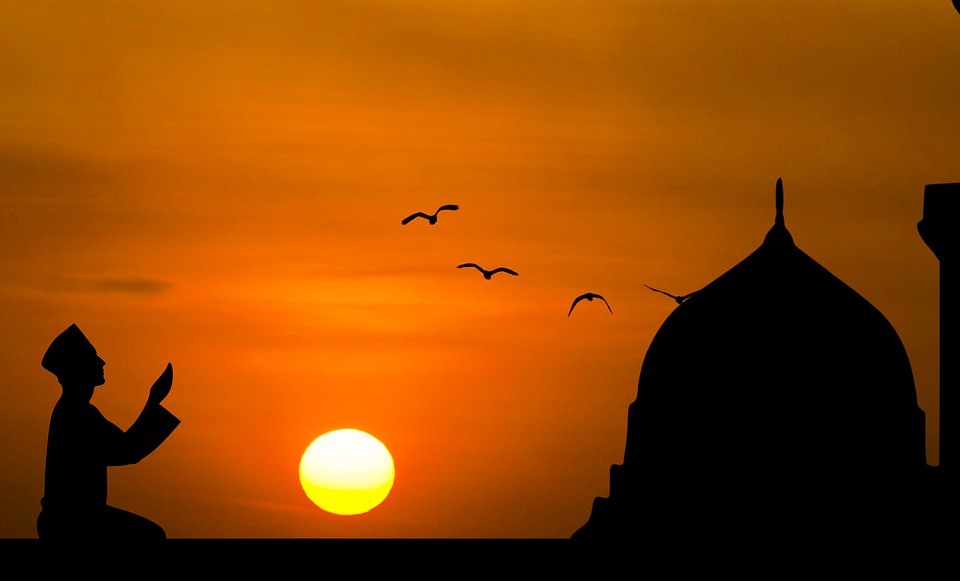 Even our preliminary survey has uncovered some interesting discoveries:
Resilience is a constitutive theme in all the world's great spiritual and wisdom traditions. It is recognized as an essential facet of our life's journey.
All the traditions understand resilience to be a deep inner power a part of our natural endowment.
The traditions vary on how this power can be cultivated and refined. Some urge that resilience is achieved by the grace of God; the practice is to see the mercy and grace of God everywhere. Others spotlight the inner voyage. Some urge austerity, others celebrate play. All pay homage to the collective wisdom of the past and heritage.
Curiously all traditions recognize resilience as embodying a subtle energy source, closely related to breath. (Japanese, "ki" Chinese "qi" Sanskrit, prana, Hebrew, ruach, mana in Hawaiian, nilch'I in Navajo.)
Qi, breath, and resilience are closely linked.
Love elevates them all.
Heart is the principal medium of resilience and love.
In sum, resilience may offer an opportunity for a broad ecumenical dialogue engaging the world's spiritual and wisdom traditions with both an old and new perspective on Mind, Body, Heart, and Spirit.
---
The Old Testament
The Old Testament contains many stories of the resilience of the ancient Jewish people. The best known is the saga of Moses leading his people from the bondage in Egypt to the promised land of Canaan. The verses are written in poetry which engages the Heart and inspires hope.
The Verses.
. "…Weeping may endure for a night. But joy comes in the morning." Psalm 30:5.
Have I not commanded you? Be strong and courageous. Do not be frightened, and do not be dismayed, for the Lord your God is with you wherever you go."
Psalm 1
And he shall be like a tree planted by the rivers of water, that bringeth forth his fruit in his season; his leaf also shall not wither; and whatsoever he doeth shall prosper.
Job 19:25
For I know that my redeemer liveth, and that he shall stand at the latter day upon the earth: 26And though worms destroy this body, yet in my flesh shall I see God.
References:
---
The New Testament
The New Testament also offers hope and resilience through faith, hope, and charity.
The Verses
Mathew 6:34
Take therefore no thought for the morrow: for the morrow shall take thought for the things of itself. Sufficient unto the day is the evil thereof.
Matthew 11:28 Come to me, all who labor and are heavy laden, and I will give thee rest.
1 Corinthians 15:58 Therefore, my beloved brothers, be steadfast, immovable, always abounding in the work of the Lord, knowing that in the Lord your labor is not in vain.
Galatians 6:9 And let us not grow weary of doing good, for in due season we will reap, if we do not give up.
Romans 5:1-5 Therefore, since we have been justified by faith, we have peace with God through our Lord Jesus Christ. Through him we have also obtained access by faith into this grace in which we stand, and we rejoice in hope of the glory of God. More than that, we rejoice in our sufferings, knowing that suffering produces endurance, and endurance produces character, and character produces hope, and hope does not put us to shame, because God's love has been poured into our hearts through the Holy Spirit who has been given to us.
I know how to be brought low, and I know how to abound. In any and every circumstance, I have learned the secret of facing plenty and hunger, abundance and need. James 1:2-4 Consider it pure joy, my brothers, when you are involved in various trials, because you know that the testing of your faith produces endurance. But you must let endurance have its full effect, so that you may be mature and complete, lacking nothing. Corinthians 4:8-9 We are troubled on every side, yet not distressed; we are perplexed, but not in despair; Persecuted, but not forsaken; cast down, but not destroyed.
References:
Resilient-faith
---
Taoism
Taoists. The Taoist path to resilience teaches simplicity, non-contrivance, non-reaching and play. The two great teachers are Lao Tzu and Zhaung Tzu. The I-Ching Book of Changes is strongly influenced by Taoist teachings.
Inner Knowledge
"At the center of your being you have the answer; you know who you are and you know what you want."
"Knowing others is intelligence; knowing yourself is true wisdom. Mastering others is strength; mastering yourself is true power."
"When I let go of what I am, I become what I might be."
Letting Go
"By letting go all naturally gets done." "Therefore the Master acts without doing anything and teaches without saying anything. Things arise and she lets them come; things disappear and she lets them go. She has but doesn't possess, acts but doesn't expect. When her work is done, she forgets it. That is why it lasts forever."
"If you want to become whole, let yourself be partial. If you want to become straight, let yourself be crooked. If you want to become full, let yourself be empty. If you want to be reborn, let yourself die. If you want to be given everything, give everything up."
"Do you have the patience to wait till your mud settles and the water is clear? Can you remain unmoving till the right action arises by itself?"
On Defining
"She who defines herself can't know who she really is."
"He who has power over others can't empower herself."
"He who tries to shine dims his own light."
On Evil
"Give evil nothing to oppose and it will disappear by itself."
On Kindness and Benevolence

"Treat those who are good with goodness, and also treat those who are not good with goodness. Thus, goodness is attained. Be honest to those who are honest, and be also honest to those who are not honest. Thus, honesty is attained."
"Kindness in words creates confidence. Kindness in thinking creates profoundness. Kindness in giving creates love."
"Being deeply loved by someone gives you strength, while loving someone deeply gives you courage.
On Caring
"Care about people's approval and you will be their prisoner."
"When you are content to be simply yourself and don't compare or compete, everybody will respect you."
On Humility "The wise man is one who knows what he does not know."
"All streams flow to the sea because it is lower than they are. Humility gives it its power."
On Change
"If you realize that all things change, there is nothing you will try to hold on to. If you are not afraid of dying, there is nothing you cannot achieve."
"New beginnings are often disguised as painful endings."
---
I Ching
# 39 Hexagram—Obstacle/Resilience
Richard Wilhelm's commentary
The hexagram pictures a dangerous abyss lying before us and a steep, inaccessible mountain rising behind us. We are surrounded by obstacles; at the same time, since the mountain has the attribute of keeping still, there is implicit a hint as to how we can extricate ourselves. The hexagram represents obstructions that appear in the course of time but that can and should be overcome. Therefore all the instruction given is directed to overcoming them.
The Judgement
The southwest is the region of retreat, the northeast that of advance. Here an individual is confronted by obstacles that cannot be overcome directly. In such a situation it is wise to pause in view of the danger and to retreat. However, this is merely a preparation for overcoming the obstructions. One must join forces with friends of like mind and put himself under the leadership of a man equal to the situation: then one will succeed in removing the obstacles. This requires the will to persevere just when one apparently must do something that leads away from his goal. This unswerving inner purpose brings good fortune in the end. An obstruction that lasts only for a time is useful for self-development. This is the value of adversity.
The Image
Difficulties and obstructions throw a man back upon himself. While the inferior man seeks to put the blame on other persons, bewailing his fate, the superior man seeks the error within himself, and through this introspection the external obstacle becomes for him an occasion for inner enrichment and education.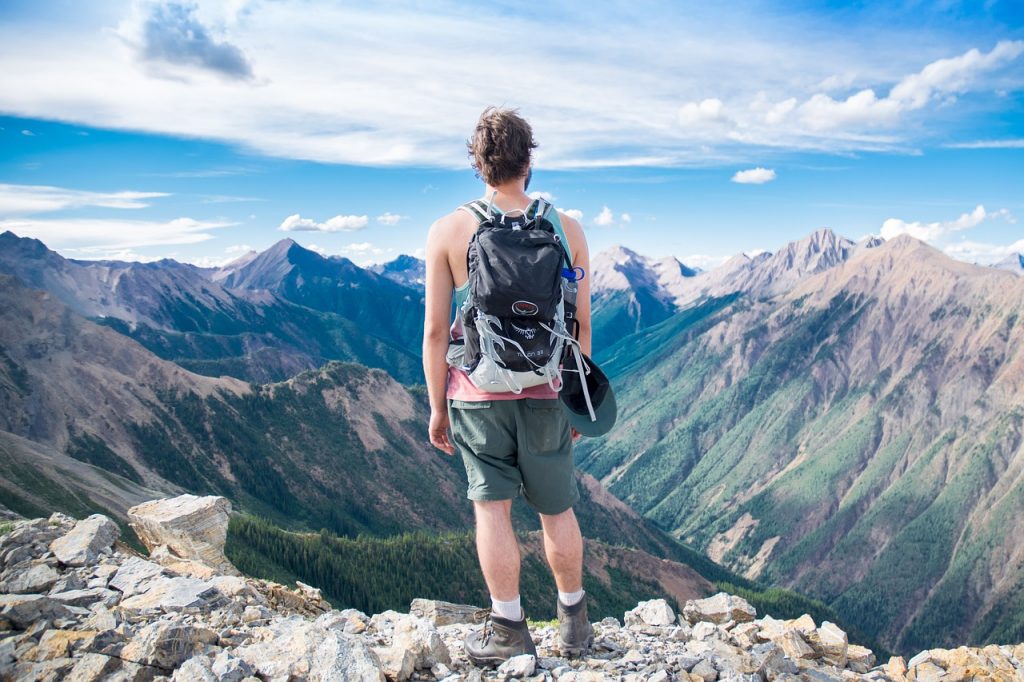 References:
---
Buddhism
A large number of Zen koans guide us with practice to discover
the inner resilient essential self. There is no need to struggle in "solving" a Zen koan.
You simply hang out and enjoy it. In this way a koan becomes a trusted friend.
Blue Cliff Record Case # 94 —Dongshan is well.
Dongshan was ill. A student asked, "You're unwell. Is there someone, after all, who isn't sick?"
Dongshan said, "There is."
"Does the one who isn't sick take care of you?"
"I'm actually taking care of that one."
"What's it like when you take care of that one?"
"Then I don't see that there is illness."
Resilience Question: Who is that one?
Shobogenzo # 225—Escaping Hot and Cold.
A monk asked Tozan "How can we escape the cold and heat?"
Tozan replied, "Why not go where there is no cold and heat?"
"Is there such a place?" the monk asked.
Tozan commented, "When cold, be saturated with cold; when hot, be hot through and through."
Blue Cliff Record # 6–Every day is a good day.
Great master Yunmen addressed the assembly:
"About the fifteen days before [i.e. before enlightenment] I do not ask you. Now that fifteen days have passed, come, say something." Nobody answered. Unmon himself said, "Every day is a good day.
Blue Cliff Record # 87–The Whole World is Medicine.
Sickness and medicine are in accord with each other. The whole world is medicine. Who am I? Yunmen
Blue Cliff Record, Case 3—Sun Faced, Moon Faced Buddha
Great Master Ma was unwell. The temple superintendent asked him, "Teacher, how has your venerable health been in recent days?"
The Great Master said, "Sun Face Buddha, Moon Face Buddha."
Blue Cliff Record # 27–On Aging—The Tree Withers and the Golden Wind
When the tree withers and the leaves fall, what is happening? Body exposed to the Golden Wind. (Yunmen)
Case # 3—Mumonkan– Hsiang-yen: Hanging On
The priest Hsiang-yen said, "It is as though you were up a tree, hanging from a branch with your teeth. Your hands and feet can't touch any branch. Someone appears beneath the tree and asks, 'What is the meaning of Bodhidharma's coming from the West?' [What is the meaning of Zen?]. If you do not answer, you evade your responsibility [are terribly discourteous]. If you do answer, you lose your life. What do you do?'
Case # 20–Book of Equanimity -Wandering at Random
Master Dizang asked Fayan, "Where have you come from?"
"From a pilgrimage wandering the world aimlessly," replied Fayan.
"What is the matter of your pilgrimage?" asked Dizang.
"I don't know'" replied Fayan.
"Not knowing is most intimate," remarked Dizang.
And with that Fayan experienced great enlightenment. Changsha Walking in the Mountains
One day Changsha went off to wander in the mountains. When he returned, the temple director met him at the gate and asked, "So, where have you been?"
Changsha replied, "I've been strolling about in the hills."
"Which way did you go?"
"I went out following the scented grasses and came back chasing the falling flowers."
The director smiled. "That's exactly the feeling of spring."
Changsha, agreed, adding, "It's better than autumn dew falling on lotuses.
Bodhidharma's Meeting with Emperor Wu of Liang
Emperor Wu had generously supported the monasteries and naturally expected a fine demonstration of gratitude when he met the master the sage of India, Boddhidharma. This is one account of their meeting.
The Emperor asked Bodhidharma, our great master, "What is the first principle of the holy teaching?"
Bodhidharma said, "Vast emptiness, nothing holy."
"Who are you, standing in front of me?" asked the emperor.
"I don't know," said Bodhidharma.
The Emperor failed to understand his meaning.
Samurai Zen and Resilience.
In Japan the samurai class adapted Zen as a highest aesthetic virtue. A samurai had to be prepared at a moment's notice to surrender his life. My own teacher, Yamada Koun Roshi described the distortions by the Japanese pre-WWII military in misusing Zen principles of universality to justify Japan's conquest of China and Manchuria as "the great mistake." It suggests that even resilience can be abused.
Samurai Zen
A Story of Paramount Resilience. The General and the Abbott
When the rebel army swept into a town in Korea, all the monks fled except for the Abbot. The general entered the temple and was annoyed that the Abbot did not receive him with respect.' Don't you know, he shouted, you are looking at a man who can run you through without blinking?'
"And you, replied the Abbot strongly, are looking at a man who can be run through without blinking! "The general stared at him, then made a bow and retired. (Recounted by Trevor Leggett, The Tiger's Cave, 1998)
Koan: With a mane of a million hairs the lion appears; with a mane of a million hairs the lion roars.
---
Islam
Islam offers special guidance to develop a resilient life through faith, reverence, generosity and hospitality, especially to the poor. The hijrah itself is a fundamental practice to cultivate strong resolve, and to demonstrate faith and resilience.
References:
---
Sufi Wisdom
Resilience and the Quest for the Divine in Sufi Music and Stories.
The Farmer and the Donkey
One day a farmer's donkey fell down into a well. The animal cried piteously for hours as the farmer tried to figure out what to do. Finally, he decided the animal was old, and the well needed to be covered up anyway-it just wasn't worth it to retrieve the donkey.
He invited all of his neighbors to come over and help him. They all grabbed a shovel and began to shovel dirt into the well. At first, the donkey realized what was happening and cried horribly. Then, to everyone's amazement, he quieted down.
A few shovel loads later, the farmer finally looked down the well. He was astonished at what he saw. With each shovel of dirt that hit his back, the donkey was doing something amazing. He would shake it off and take a step up.
As the farmer's neighbors continued to shovel dirt on top of the animal, he would shake it off and take a step up. Pretty soon, everyone was amazed as the donkey stepped up over the edge of the well and happily trotted off!" (author unknown)
One of the great contributions of Sufi is the transmission of the generative powers of qi and love through music and dance.
---
Vedanta, Bhagavad Gita, and Patanjali Yoga Sutras
Bhagavad Gita–"Actions do not cling to me because I am not attached to their results. Those who understand this and practice it live in freedom."
"It is better to live your own destiny imperfectly than to live an imitation of somebody else's life with perfection."
"A gift is pure when it is given from the heart to the right person at the right time and at the right place, and when we expect nothing in return."
Interpretation of the Yoga Sutra's of Patanjali. "We are not going to change the whole world, but we can change ourselves and feel free as birds. We can be serene even in the midst of calamities and, by our serenity, make others more tranquil. Serenity is contagious. If we smile at someone, he or she will smile back. And a smile costs nothing. We should plague everyone with joy. If we are to die in a minute, why not die happily, laughing? (136-137)"
― Sri S. Satchidananda, The Yoga Sutras
References:
---
First Nation and other Indigenous Peoples
Power and Place
"This is what we believe:
Our Mother is the Earth
Our father is the Sun
Our Grandfather is the Creator who bathed us with his mind and gave life to all things
Brother is the beasts and the trees.
Sister is that with wings.
We are the Children of the Earth and do it no harm in any way.
Nor do we offend the Sun by not greeting it at dawn.
We praise our Grandfather for his creation.
We share the same breath together—beast, trees, bird, and man.
Told with Purpose
"Animals, too, have stories to tell us. These stories are often told by our Pueblo people to guide adults and children alike though life's many journeys.
Through their stories, animals teach us about life, death, joy, and sorrow."
And of the Hawaiian spirit of birth, continuity, and resilience in the words of a young journalist, Mark Twain:
"No alien land in all the world has any deep strong charm for me but that one (Maui), no other land could so longingly and so beseechingly haunt me, sleeping and waking, through half a lifetime, as that one has done. Other things leave me, but it abides; other things change, but it remains the same. For me the balmy airs are always blowing, its summer seas flashing in the sun; the pulsing of its surfbeat is in my ear; I can see its garlanded crags, its leaping cascades, its plumy palms drowsing by the shore, its remote summits floating like islands above the cloud wrack; I can feel the spirit of its wildland solitudes, I can hear the splash of its brooks; in my nostrils still lives the breath of flowers that perished twenty years ago."
References:
Engage with us: Application Opportunities