Mark S. Davis
Career Highlights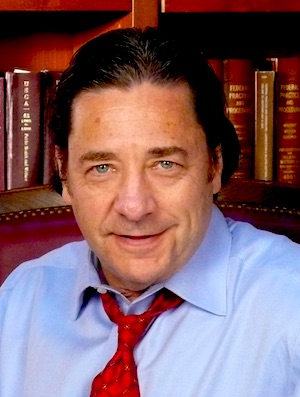 Mr. Davis is a founding partner of the Honolulu law firm of Davis Levin Livingston. In recent years, Mr. Davis and his firm have represented plaintiffs in personal injury cases and especially medical malpractice claims against private institutions and military facilities. He has served as lead counsel in numerous civil rights and class action matters throughout the country. Davis has been recognized as preeminent in his practice by his fellow attorneys in both the plaintiffs and defense bar. He is listed in the Best Lawyers in America and was selected by Honolulu Magazine as Lawyer of The Year for 2009, 2010 and 2011.
He has achieved record verdicts and settlements in Hawaii in numerous cases over the course of his career. In 2018, he recovered $80 million for 32 victims of child abuse against the Kamehameha Schools, the highest personal injury settlement in Hawaii's history. He received a $38 million verdict for a commercial client in an unfair business practices case and a $15 million award against the State for an injured hiker. In 2002, he won what was then the highest medical malpractice award in the country against the United States Government and has been lead counsel in numerous cases that has resulted in tens of millions of dollars in recovery for his clients.
He was elected a fellow of both the American College of Trial Lawyers and the American Board of Trial Advocates. He is also a member of The International Academy of Trial Lawyers and International Society of Barristers, all of which are peer selected legal organizations. He is one of only 100 lawyers in America and the only practicing lawyer in Hawaii who is a member of the Inner Circle of Advocates. He is a past president of The Inner Circle of Advocates. He also is past president of the Consumer Lawyers of Hawaii and a twenty-year member of the Association of Trial Lawyers of America Board of Governors.
In recent years, he has lectured and written on the subject of trial advocacy and for the past 12 years has taught at the University of Hawaii's Richardson School of Law. He is a member of the Washington University School of Law National Council.
Mr. Davis has been extremely active in civil rights litigation throughout the State of Hawaii. He was on The National Board of Directors of the ACLU and was one of Hawaii's most active civil rights lawyers serving as lead counsel in numerous first amendment, discrimination, and equal rights cases. Mr. Davis' practice frequently included representation of the "little guy," the victim, the disenfranchised, and the prisoner. He successfully had city and state laws struck down by federal courts that prohibited unconventional religious activities disproportionate treatment for non-residents, women, and minorities. He tried the first Title VII employment discrimination case ever brought to trial in Hawaii Federal Court.
Mr. Davis has been awarded the Fritz Wiedemann and James Anthony Wysocki medal by the Association of Trial Lawyers of America (ATLA) for his commitment to the civil justice system and in recognition of his contributions to ATLA.
Recently, Mark S. Davis was honored as a 2014 distinguished law alumni by his alma mater, Washington University Law School in St. Louis.