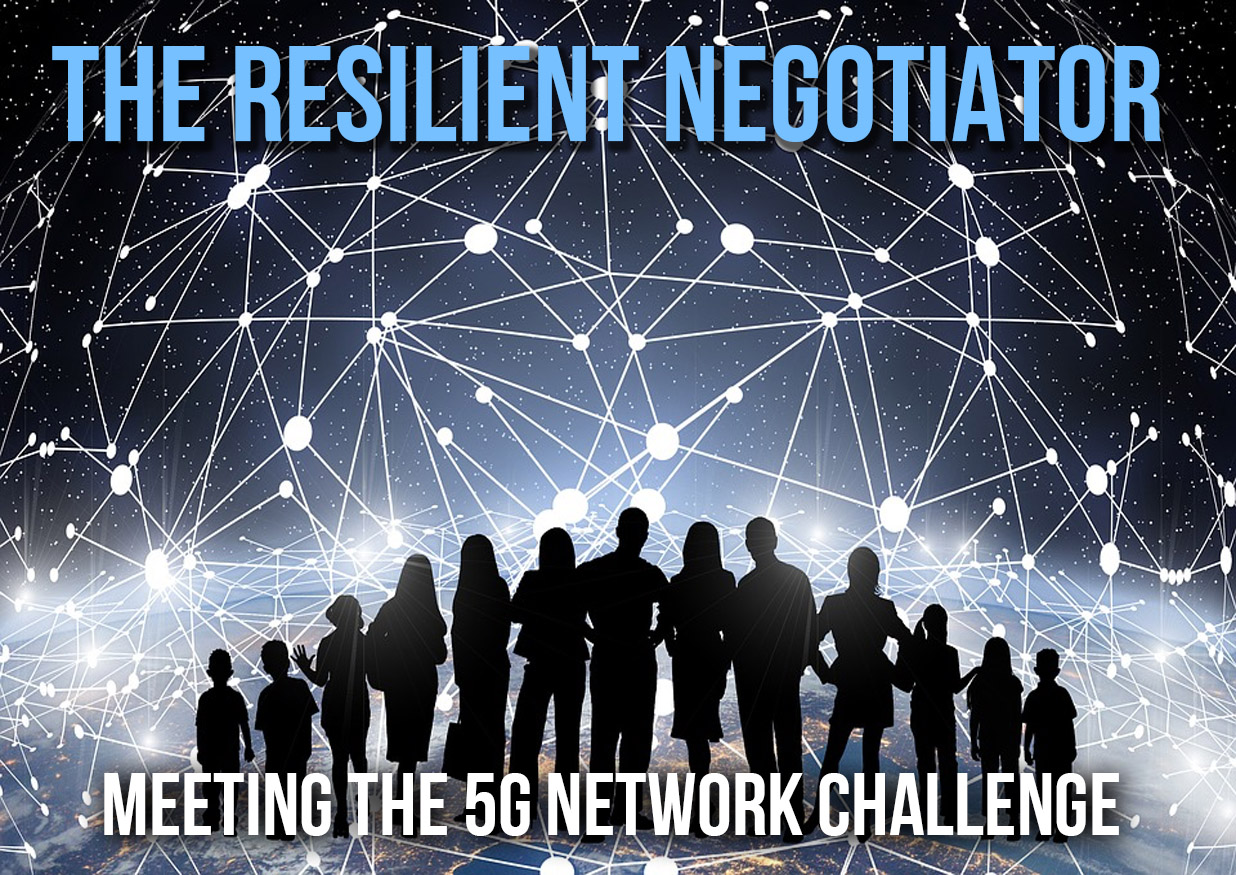 The Resilient Negotiator:
Meeting the 5G Network Challenge
---
---
The 5G News Roundup (click title) is an experimental news page that collects news articles and places them into a dozen categories. There may be some duplication of articles across different sections. To read the full articles simply click on the Article titles. All news categories are refreshed the moment you load or reload the page, with most recent articles listed first in each section category.
---
---
This is a series of 7 webinars designed to help all those who are feeling overwhelmed and losing hope of ever redirecting the 5G Juggernaut toward a Higher Ground that is safer, more environmentally protective, and less intrusive of privacy and personal liberties.
---
---
5G Ringside Seat Podcasts introduces the work of leading experts, working on the new frontier of 5G law, policy, science, technology, and innovation. Although the goal is to cause a redirect toward a safer, greener, more resilient, and life affirming national and international industrial infrastructure, many different perspectives are welcome, expressed by distinguished panelists, in a spirit of free, open, and respectful dialogue.
#3 – Bruce Kushnick and Scott McCollough
---
---
---
---
---
---
The 5G Resilient Negotiator Course
| | |
| --- | --- |
| Module 1 | On Obstacles and Reverses: Turning Adversity to Advantage |
| Unit 1 | How Happy are You in Your Work or Cause? |
| Module 2 | Your Greatest Negotiation Challenges? |
| Unit 1 | What are Your Greatest Negotiation Challenges? Setting a Baseline |
| Unit 2 | Resilience Defined |
| Unit 3 | What is Your "System"? |
| Unit 4 | What is Your Negotiator's Compass? |
| Unit 5 | Who are your Negotiation Role Models, Coaches, and Mentors? |
| Unit 6 | Comparisons with Other Negotiation Methodologies |
| Module 3 | Resilient Negotiation Basics (1) |
| Unit 1 | Case # 1—The Swedish Builder |
| Unit 2 | Resilient Negotiation Defined |
| Module 4 | Resilient Negotiation Basics (2) |
| Unit 1 | Integrity |
| Unit 2 | Big Heart Intelligence and Integral Resilience |
| Unit 3 | Negotiation and Decision Making: Are Negotiations Emotional or Conceptual? |
| Unit 4 | What Do We Really Need, and Why This Question is Crucial in Negotiations? |
| Unit 5 | Emotional Balance |
| Unit 6 | The Shadow Game |
| Unit 7 | Flow and Timing — Action Response Reaction |
| Unit 8 | Character is Destiny |
| Unit 9 | Seeing the Big Picture |
| Module 5 | The 5 Rings™ as a Universal Guide to Decision Making in Negotiations |
| Unit 1 | The 5 Core Values |
| Unit 2 | Ring # 1--Know Yourself (Vision & Imagination) |
| Unit 3 | Ring 2—Reconnaissance (Curiosity & Wonder) |
| Unit 4 | Ring 3--Preparing the Presentation (Cultivating Will, Steadiness, and Trust in the Connection) |
| Unit 5 | Ring 4—Presentation |
| Unit 6 | Ring 5--After Presentation(Commitment) |
| Unit 7 | Summarizing the 5 Rings System |
| Module 6 | The Art of the Question |
| Unit 1 | The Art of the Question (in science, negotiations, and all forms of inquiry) |
| Unit 2 | Forms of Questions and their Results—Brush and Scalpel |
| Unit 3 | Questions and their Relationship to Need and Pain |
| Unit 4 | Deep Listening |
| Unit 5 | Nourishing |
| Unit 6 | Connectors |
| Unit 7 | Checkpoint (3+): Confirming discoveries |
| Unit 8 | The Reverse |
| Unit 9 | Critical Parent |
| Unit 10 | The Pendulum |
| Unit 11 | The Reverberating Question |
| Module 7 | Going Behind the Mask |
| Unit 1 | Going Behind the Mask |
| Unit 2 | Player Integrity Profiles (PIPS) |
| Unit 3 | Practical Applications |
| Module 8 | Practice Case - Applying The Resilient Negotiator in Public Advocacy for Environmental/Health Justice |
| Unit 1 | Practice Case: Hexavalent Chromium |
| Module 9 | Resilience Multiplier Advantage: Paying Forward and Creating Your Own Luck |
| Unit 1 | Resilience Multiplier Advantage |
| Module 10 | Negotiating in Teams |
| Unit 1 | Negotiating in Teams |
| Module 11 | Analytics |
| Unit 1 | Analytics |
| Unit 2 | Action Log |
| Unit 3 | Player Integrity Profile and BHI/IRQ |
| Unit 4 | The Weekly Log |
| Unit 5 | Explorers Wheel |
| Unit 6 | Weekly Resilience Tracking |
| Unit 7 | 5 Rings Diagram |
| Unit 8 | IRQ Baseline Change Tracking |
| Module 12 | Essentials of Mastery |
| Unit 1 | How to Practice |
| Unit 2 | Coach's and Player's Compact |
| Unit 3 | New Programs and Initiatives in 2019 |
| Module 13 | TRN System Glossary |
| Unit 1 | Glossary |