5M2R – Synchronicity
Building Integral Resilience and Big Heart IQ in 5-minutes a day!
Integral Resilience is the Rosetta Stone for Behavioral Change underlying Robust Health, Life Force, Imagination, Creativity, and Longevity. What if it can be cultivated in 5 minutes of practice per day?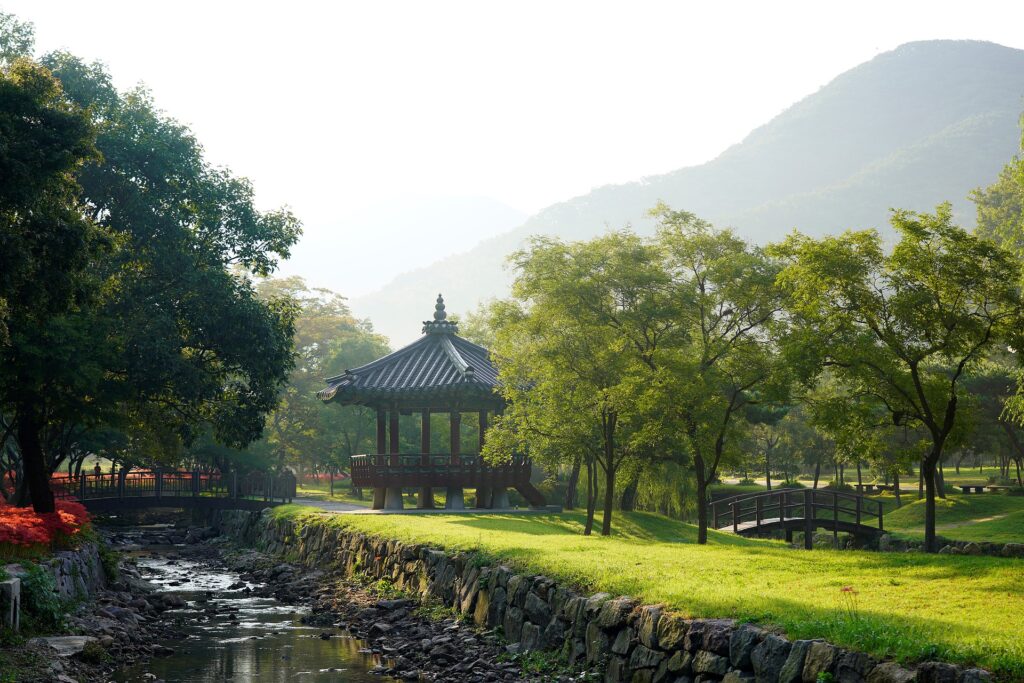 Synchronicity
Things that accord in tone, vibrate together; things that have affinity in their innermost natures, seek one another (I-Ching)
When every morning brought a noble chance (Alfred, Lord Tennyson)
The real voyage of discovery consists, not in seeking new landscapes, but in having new eyes (Marcel Proust)
Actions:
With a Flick we can enter a place beyond space, time, and entropy.
Surfing and flowing, not getting or contriving.
Nourish "S" as you would lovingly your Garden.
Discover a hidden river of meaning that flows just beneath surface of our lives.
Stay humble, close to the Earth.
Practice for the sheer bliss of it!
Resilience Advantage
Love potentiates "S."
"S" teaches us to See the Big Picture, both inner and outer.
"S" turns blockages and adversities into opportunities, and therefore,
"S" builds hope and resilience.
"S" develops memory and creativity by expanding context.
"S" signals early warnings of risk and danger.
"S" teaches flow.
"S" balances causation with randomness.
References
I-Ching
C.G/ Jung—Synchronicity-Acausal Connecting Principle
Elmer and Alyce Green, Beyond Biofeedback
Dr. Bernard Beitman, Connecting with Coincidence
Robert Root-Bernstein, Discovering
---
Audio Transcript
I like to think of S as a beloved friend, or an angel, accompanying me on my life's journey, who appears at times to intercede and to remind me that there exists another world within this life that is great, mysterious, and wondrous. This realization is a powerful source of personal Resilience.
Here are three true stories that are as vivid today as when they first occurred:
Snake or Delusion? (Makyo). On a sultry summer's day in Kamakura during the 1980s, just after my teacher, Yamada Koun Roshi confirmed my kensho (in the Zen tradition this is the first taste of realization—passing a first gate) I returned to my cushion to resume my practice. Everything was still, twenty or so other students were in deep meditation; not a leaf moved. I happened to look out toward the entrance to the Zendo; and there coiled at the entry was a large yellow snake. I was amazed that no one noticed it. I got up quietly to investigate. But the snake had vanished. I went into the kitchen, and the cook came out to see; no snake. To this day I don't know whether this was simply a real snake—there are snakes in Kamakura. But why just here? why at this very moment? Or perhaps as Yamada-Roshi later remarked it was a makyo—a sudden apparition which often appears as the student is approaching an important point on the journey. To this day, I don't know whether the snake was real or my imagination? I am stuck in this inter-liminal world between one reality and another. Zen masters tend to dismiss makyo as unnecessary distractions on the student's journey into deeper realms.
The Fetzer Foundation—During the early days of Discovery Engineering International, a company I founded with Dr. Elmer Green (a pioneer of psycho-physical self-regulation protocols) and his colleagues at the Menninger Foundation, we trained the senior management of the Fetzer Foundation in our discovery engineering EEG biofeedback system. The protocol was for the participants to learn to enter a "creative reverie" state, and there to invoke hypnagogic and hypnopompic images as they arose unbidden from the Unconscious Mind, thence to explore how these images can be helpful in creative problem solving. During the sessions various participants reported the same images without discussing them beforehand. (We have often encountered in our training programs such examples of "shared consciousness"). In the training with the Fetzer team: a wolf's head, swamps, a decapitation, a tornado. In our report to the Foundation, we indicated that for our DEI team the story these images warned of and foretold the near proximity of an upheaval in the Foundation at the senior level of its management. Our warning was ignored. A few months later, just as predicted by the participants' own images, there was a palace coup. The president and his team were terminated by the Board.
Encounter with Brother David Steindl-Rast. In early Spring 2017 I was riding my bike on Cabrillo Boulevard in Santa Barbara musing in deep gratitude for Brother David Steindl-Rast's wonderful teaching—Stop Look Go—which I was planning to include in my new book and webinars. Precisely– and I mean precisely and simultaneously– as I was cycling home just by Santa Barbara Wharf (a bridge of sorts, perhaps in itself is significant) I observe this elderly man and a young companion. Ordinarily, I would have simply passed by. But something told me to look more closely, and Lo!–the elderly gentlemen appeared to be Brother David. I dismounted, and said to him, "I can't believe this, are you Brother David! But you are a monk and you live in a monastery in Austria, not in Santa Barbara. What are you doing here? I was just thinking of you! You have materialized!" "Why, yes, he replied with his deeply accented sonorous European voice, smiling and bemused, as if nothing remarkable was happening. "Now let me introduce my young friend, he is Caesar Chavez's grandson."
"But, what are you doing here?" I exclaimed. "I am a great admirer of your work, In fact. I was musing for the last half hour on your wonderful teaching Stop Look Go." "Well, I'm here only for the day. I've been interviewed by Oprah Winfrey," he observed casually.
Our conversation then flowed easily into many topics of shared interest, Brother David recommended a specific Hayden Symphony, as we both love music, and invited me to visit him in Austria when I travelled next to Italy…A few years later out of the blue I received a birthday greeting. To this day I treasure and honor Brother David in my Heart.
What is Synchronicity ("S")? –As Carl Gustav Jung wrote in 1951, S is an acausal principle that is deeply meaningful to us. S may have antecedents in the animal and plant kingdoms; for example, in the murmuration or simultaneity of swallows and fish swarms. S also has striking parallels in discoveries in quantum physics—specifically particle/wave uncertainty, superposition, and entanglement —all suggesting the I-Ching's deep insight: "Things that accord in tone, vibrate together; things that have affinity in their innermost natures, seek one another."
Makyo. For me the kensho meeting with the snake almost 40 years ago, and recurring occasionally in dreams, suggests the first appearance of an extraordinary dragon energy that I am only now "rediscovering" through calligraphy that I will introduce in my next book.
Fetzer—The meeting at the Fetzer Institute introduced me to how creative reverie can help us to connect with S in this moment, and also with the Future… I have discovered that the seeds of the Future are right here, implicitly obvious, and available to us.
David Steindl-Rast—My chance encounter still leaves me speechless. The deep lesson I draw from this chance meeting then, as now, is a reinforced confirmation of Brother David's simple, yet profound message: Stop Look Go, …with Gratefulness.
The subject of S is of ancient origin—the I Ching, Delphic Oracle, prophetic dreams in the Old and New Testaments; the Indian Yogic tradition views S as a siddhi or extraordinary power that traps and feeds the Ego in a web of attachment, and diverts us from a Higher Path.
I am evolving my own approach to S that derives not from any academic or scientific research, and more from a different apprenticeship and training with some of the great 20th century Zen teachers, martial artists, and pioneers of biofeedback, as well as remarkable personal experiences that have brought S as a living reality to me.
I view S not only as a mental phenomenon and but also as a process that deeply implicates the Heart, and the Heart's energy field that is Love. And, I believe, the subject is best approached in a spirit of Wonder and Reverence. I find we get into trouble when we seek to get something from S, to mine it, market it, manipulate, rank, contrive, or to control it. My personal and direct experience is the subject itself invites us to shift our relationship with the living world.
How to explore this deep and vast subject? I have several introductory thoughts that may be a useful to those who are listening.
First, Love powers S.
By cultivating Love and Heart, we avoid most of the traps of the Shadow of S, that the Indian saddhus warn against. The Ego drops out. We have no expectations
Here are a few introductory practice tips:
How to seed the process? Become curious, perhaps keep a journal, pay attention to dreams, listen.
How to learn the code? Simply treat any event as a story; don't press too hard for meaning; allow meaning to emerge, to occur; simply ask, without any preconceptions, for example, "What is a … (snake), not immediately what does it mean; we are not looking for absolute "true" meaning; rather the goal is to explore the terrain for ourselves.
How to validate the signal? Incubate the story as you go to sleep; let it ramify and reappear; explore whether it is authentic. Don't take Ss on faith. Test and validate the message.
How to begin?
> A simple practice: Flick and Connect with Love: This very Moment is the S event, right here unfolding before our very eyes, indeed all our senses; this moment is the Miracle. We need look no farther.
You can play each day in this Space, and as often as you like. As Brother David writes, the moment is a gift. All you need do is to pause, to look and flow. Some things in life are really this simple.
© Copyright Julian Gresser/Big Heart Technologies July 2021, All Rights Reserved.