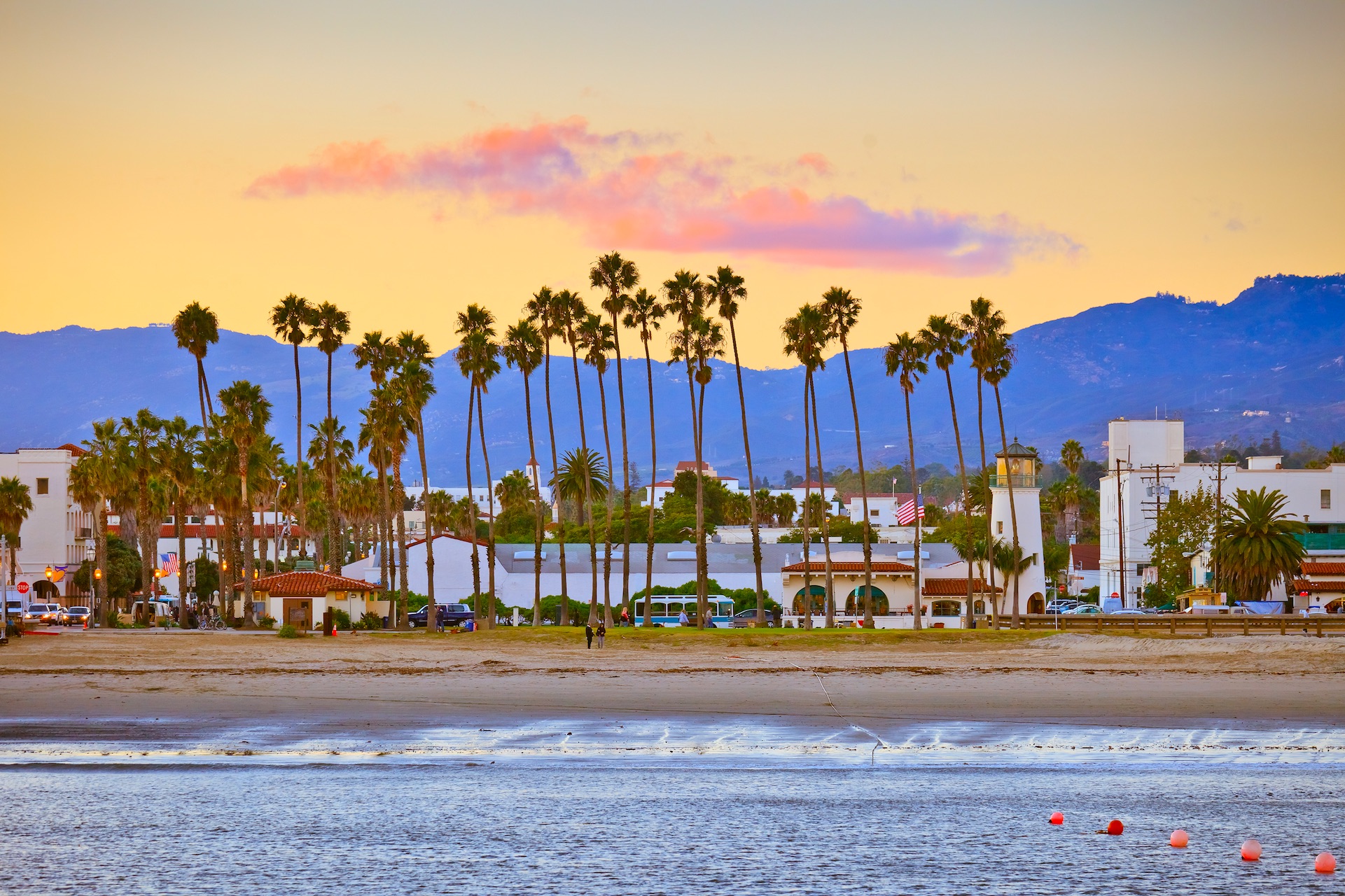 Santa Barbara as a Resilient City:
10 Steps Toward Sustainable Change
To effect beneficial change in any community requires a commitment by that community to heighten the level of awareness, engagement, and innovative thinking. Here are ten practical actions for Santa Barbara to implement a program of immediate and sustainable change toward enhanced integral resilience benefiting the entire community.
Action # 1: Launch a Community-wide Educational Program in English and Spanish on Integral Resilience for All Age Groups
This will involve building a network of collaborative relationships with all local public media and educational institutions.
Introductory materials can be derived from this book and its sources and made freely available for specific age and cultural groups,
The CHME can serve as a central clearing house.
Action # 2: Review and Re-Assess Santa Barbara's Disaster Prediction, Prevention, Response, Recovery System
Santa Barbara rests on earthquake fault system according to California expert seismologists of producing an 8.0 event. Santa Barbara is also extremely vulnerable to large fires and mudslides which occur almost annually, especially under severe drought conditions.
Integral resilience protocols require a critical assessment of underlying assumptions and biases, the most prominent among these is that earthquakes are inherently unpredictable.
It is highly likely that Santa Barbara's present system of disaster readiness can be significantly strengthened if the decision makers are open to doing so.
Notes:
Action # 3: Prepare Santa Barbara for the Medical, Social, and Economic Impacts of Alzheimer's Disease
There are ~38,000 families struggling with Alzheimer's disease (AD) in the larger Santa Barbara county.
The average fully loaded cost of caring for an AD patient to these families and their communities exceeds $ 50,000 per year.
Santa Barbara like virtually every other community in the U.S. is totally unprepared for the medical, social, and economic disaster of Alzheimer's disease.
The prevalence of Alzheimer's is likely to be far greater when new procedures to detect early Alzheimer's through a non-invasive biomarker using retinal ganglion cells becomes available in the next few years.
Santa Barbara's AD Resilience Action Plan implemented with the Alzheimer's Association and other non-profit organizations should include:
Widespread public education about the connection of integral resilience and AD.
Enhanced support to caregivers and their families, including provision of apps to address burnout.
Community-wide collaborative initiative to invent and to innovate non-drug interventions for early AD patients
Local support for an initiative at the Doheny Eye Institute and Huntington Hospital in Pasadena to develop a non-invasive biomarker.
Action # 4: Extend Support to Caregivers
Uncompensated volunteer caregiving for serious illnesses such as AD, Parkinson's, multiple sclerosis, diabetes, cardiac disease, and other illnesses are the base of Santa Barbara's economic pyramid. Without this free subsidy, Santa Barbara would suffer an economic collapse. Burnout among healthcare providers in Santa Barbara is rapidly increasing as it is throughout the country. Burnout is a prime cause of poor declining productivity, high turnover, and malpractice at hospitals and primary care facilities. The present caregiver system is highly vulnerable and fast approaching a breaking point.
Adventures in Caring and other non-profit and humanitarian benefit corporations are currently collaborating to develop twin apps portfolio to teach compassion as a learned skill and provide an antidote to caregiver burnout. They need community support.
Action # 5: Introduce Paying Forward as a Powerful Protocol for Self-Care
As described in this book, the great epiphany is that paying forward to others is among the most powerful actions one can take to build personal mental and physical health and resilience.
The CHME provides a practical way to gamify this process on a community-wide level by encouraging selfless action with HSPs.
Action # 6: Introduce Principles of Economic and Financial Resilience and Abundance to Santa Barbara's City Planning Department and Business Community
Santa Barbara currently faces many serious resilience challenges resulting in part from the Thomas Fire and dislocations from the subsequent mudslides. Many stores on State Street are unoccupied and the malls poorly trafficked. The situation is becoming worse and cries for innovation.
The healthcare sector, especially when tightly coupled to a smart IT Platform like the CHME and protocols of integral resilience can become a strategic driver for economic growth and true prosperity for Santa Barbara.
A practical first step is to engage Santa Barbara's business, financial, and government leaders in identifying new opportunities and points of leverage to revitalize the city by directly encouraging community health, wellness, vitality, and resilience.
Action # 7: Re-Assess Present Programs for Homelessness, Loneliness, Drug and Substance Abuse to Enhance Integral Resilience
As described, integral resilience is a core life competency that directly relates to improving the plight of homeless people and those suffering from drug and substance abuse.
A first practical step would be to introduce IR protocols through present institutions and programs for these suffering populations.
Action # 8: Launch a Springboard Multiplier to Encourage Young and Senior Entrepreneurs and Innovators to Collaborate in Building Community Health, Wellness, and Resilience
Discussions can immediately begin with UCSB's program on Entrepreneurship and Innovation, the Bren School, and other community educational institutions.
A Challenge Program based on the CHME HSP platform can be launched within 90 days after the final testing of Version 1.0.
Action # 9: Launch the CHME and HSPC (Initial Applications of I/R: Food Security/Nutrition/Obesity, Hypertension, Diabetes, and Alzheimer's)
Version 1.0 of the CHME can be built and implemented to support the Integral Resilience application within 90 days based on already developed technical specifications.
Other applications for the described Use Cases can be delivered by Q 2, 2019.
Action # 10: Apply to the Rockefeller Foundation to Include Santa Barbara as a Member of its 100 Resilient Cities Program
With the launch of Santa Barbara's Integral Resilience Initiative the city and the collaborating organizations will become an attractive candidate for financial support from the Rockefeller and other national foundations.
Santa Barbara's CHME for Integral Resilience and related applications can be offered through the Rockefeller Foundation as a common platform for its network of 100+ other cities around the world.
Notes: