Julian Gresser
Career Highlights as a Professional Negotiator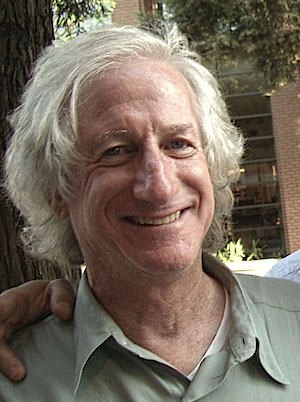 Julian Gresser is an international attorney, social entrepreneur, professional negotiator, inventor, and recognized expert on Japan. As a negotiator his most dramatic success involved helping a San Francisco-based trading company transform its $8 million after-tax branch into a $1 billion Japanese company in seven years. This transaction originated by Julian Gresser and his colleague, Professor James E. Schrager has come to be called "Going Public Japanese Style" adopting the title of an article they jointly authored in the Wall Street Journal. From 1976-1983 he was twice Visiting Mitsubishi Professor at the Harvard Law School and also taught courses as a Visiting Professor at MIT on the legal issues of strategic industries. He has been a Visiting Professor at Beijing University, where he taught seminars on Japanese and U.S. environmental law, and also helped the Chinese environmental authorities draft China's Marine Pollution Control Law.
Julian Gresser has served as legal and business advisor to numerous U.S., Japanese, and European companies on a wide array of business issues, including joint ventures, limited (venture capital) partnerships, technology licensing, export controls and customs fraud, antitrust, and intellectual property protection, particularly patent infringement disputes. He has been a senior consultant to the U.S. State Department, The World Bank, The Prime Minister's Office of Japan, The People's Republic of China, and the European Commission (where he trained the Commission's Japanese negotiating teams). He is the author of eight books in English and Japanese, including most recently two online "living" books and a new series of online courses based on the algorithm of Integral Resilience.
During his forties while serving as the co-managing partner of his law firm in Tokyo, The Pacific Law Group, Julian Gresser embarked on a journey of exploration and discovery by training with one of Japan's leading Zen masters, Koun Yamada in Kamakura. After resettling in California and while still practicing law, he formed a partnership with Dr. Elmer Green, the father of biofeedback training, and his colleagues at the Menninger Foundation in Topeka, Kansas, where he deeply explored the applications of psycho-physiological self-regulation to the creative process. During the last few years he has been training with a qigong grandmaster, Li Junfeng, who was the chief coach of the Chinese women's wuxu teams and regarded as a national treasure in China. He was able to translate what he learned from all these disciplines in developing several new frontier fields, including discovery engineering, collaborative innovation, and most recently Big Heart Intelligence and Integral Resilience (in collaboration with his friend and business partner of 30 years, William Moulton) in seeking to establish a new paradigm for population health and resilient cities.