Meeting the 5G Network Challenge:
Ringside Seat™
Podcast Series #1
The Broomhall Protocol (with Raymond Broomhall)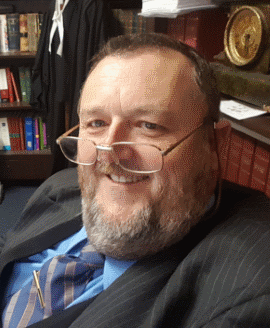 2019-10-11
---
5G Ringside Seat Podcasts introduces the work of leading experts, working on the new frontier of 5G law, policy, science, technology, and innovation. Although the goal is to cause a redirect toward a safer, greener, more resilient, and life affirming national and international industrial infrastructure, many different perspectives are welcome, expressed by distinguished panelists, in a spirit of free, open, and respectful dialogue.
Resources
Interview # 1: Ray Broomhall
Legal Precedents:
815.4, public employee may be immune but doesn't block public entity liability
815.2 public entity liable for an injury caused by act or omission of employee.
Northern Insurance Company of New York v Chatham County (2006) – immunity pre-ratification sovereignty is only that States and arms of the State possess immunity from suits authorized by federal law.
Jinks v Richland County (2003) – cities and municipalities lack sovereign immunity,
Lake County Estates, Inc v Tahoe Regional Planning Agency (1979) – Counties are not normally considered to have sovereign immunity even when they exercise some state power.
Mt Health City District Board of Education v Doyle (1977) – school districts don't have sovereign immunity either.
---
Subscribe to be Notified of Future Podcast Releases