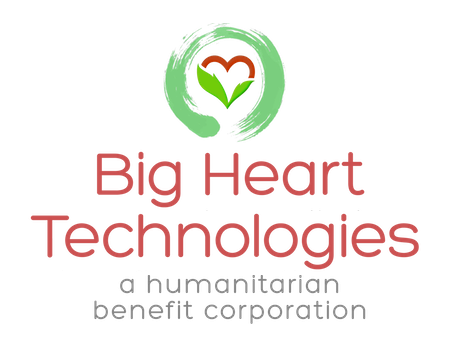 BASIC MEMBERSHIP
Monthly, Annual or Lifetime Subscriptions
Buy Monthly | Buy Annual | Buy Lifetime
My Personal Resilience Journey:
10 Essential Moves
What would life be like
if we can surf its waves
and turn adversity
to advantage?
And what if it all begins
with a simple smile?
What are the 10 Essential Moves?
Quieting the Heart
◊
Finding Your Power
◊
Discovering Beauty
◊
Connecting to Nature
◊
Harvesting Creative Genius in Music
◊
Enhancing Cognitive Resilience by Connecting Laughing Heart to Everything
◊
Building Immunity through Love
◊
Paying Forward
◊
Creating Your Own Luck
◊
Celebrating Laughing Heart Advantage
Integral Resilience for Busy People
Everyone these days, it seems, is busy. Some even call it a malady, because "busy-ness" can be closely linked with overload, fatigue, burnout, and depression.
This course is designed with busy people in mind. It accepts busy-ness as a way of living, but offers a path to having a better balance.
What if you can continue to be busy – if that is your choice and necessary preference – but there is a way not to sacrifice what is really precious in life – what matters most? We have designed this course to effortlessly dovetail with your busy schedule.
Personalize the Course to your Schedule
SPREAD IT OUT
You can spread exploring the 13 course Modules over many weeks. Each session takes about an hour to listen to the videos and audios, ponder the material, and explore the questions. The material is very rich, and we encourage you to savor it.
DO IT SHORT FORM
Or you can take the course in short form by skimming through the 10 Essential Moves to capture their essential flavor; then once you have an initial experience of Integral Resilience, you can retake the course, and journey deeper. Much like savoring a rich Bordeaux, a great craft beer, or your favorite herbal tea.
JUMP AROUND
Although the course has a well-developed logical structure, each move builds upon the one before. Learning is a very personal journey. Some people like to begin at the beginning; others to check out the end of a story first; others to dive into the middle.
HOLOGRAPHIC
The good news is the 10 Essential Moves are holographic. This means every move incorporates dimensions of all the others. Hence, you can begin to understand the whole from exploring any of its component parts and in any sequence you like.
LEVERAGE TIME
Surprisingly, Integral Resilience augments time. Small spaces open and create opportunities; our priorities shift, and we can accomplish far more with less effort.
A Core Life Competency
AN EMPOWERING SKILL
Integral Resilience offers powerful leverage for busy people in another way: it is a foundational skill that underlies and empowers all other positive behaviors.
REAL OUTCOMES
There is increasing scientific evidence that life-affirming "positive" behaviors have beneficial effects on a large spectrum of human challenges, including recovering from trauma, managing chronic illnesses, building adaptive vitality, and even longevity. Integral resilience is a foundation for addressing all of these life challenges.
AMPLIFYING VALUE
We call this the "Resilient Multiplier Effect." In business terms, making a modest investment of your time in cultivating Integral Resilience can yield benefit streams lasting a lifetime.
---
BENEFITS
of My Personal Resilience Journey™
SUSTAINABLE
Resilience can be maintained, even enhanced, well into advanced age – a NASA's core finding.
HEALTH FORTIFYING
Fortifies behavioral changes that support best medical protocols for a wide spectrum of health challenges, including health literacy, obesity, diabetes, neurodegenerative diseases, hypertension, and pain management.
RESOLVE & RECOVER
Provides an effective and measurable antidote to burnout, loneliness, and depression.
EXPLORE AND INNOVATE
Enables you to multiply knowledge and resilience through Exploration, Discovery, Creativity, and Innovation
SHARE THE BENEFITS
Create your own luck by paying forward the benefits you receive to others in your community.
BUILD DEEP RESOURCES
Measurably increase your Integral Resilience Quotient (IRQ) and to provide practical ways to apply this core life competency beneficially and practically in your personal and professional life.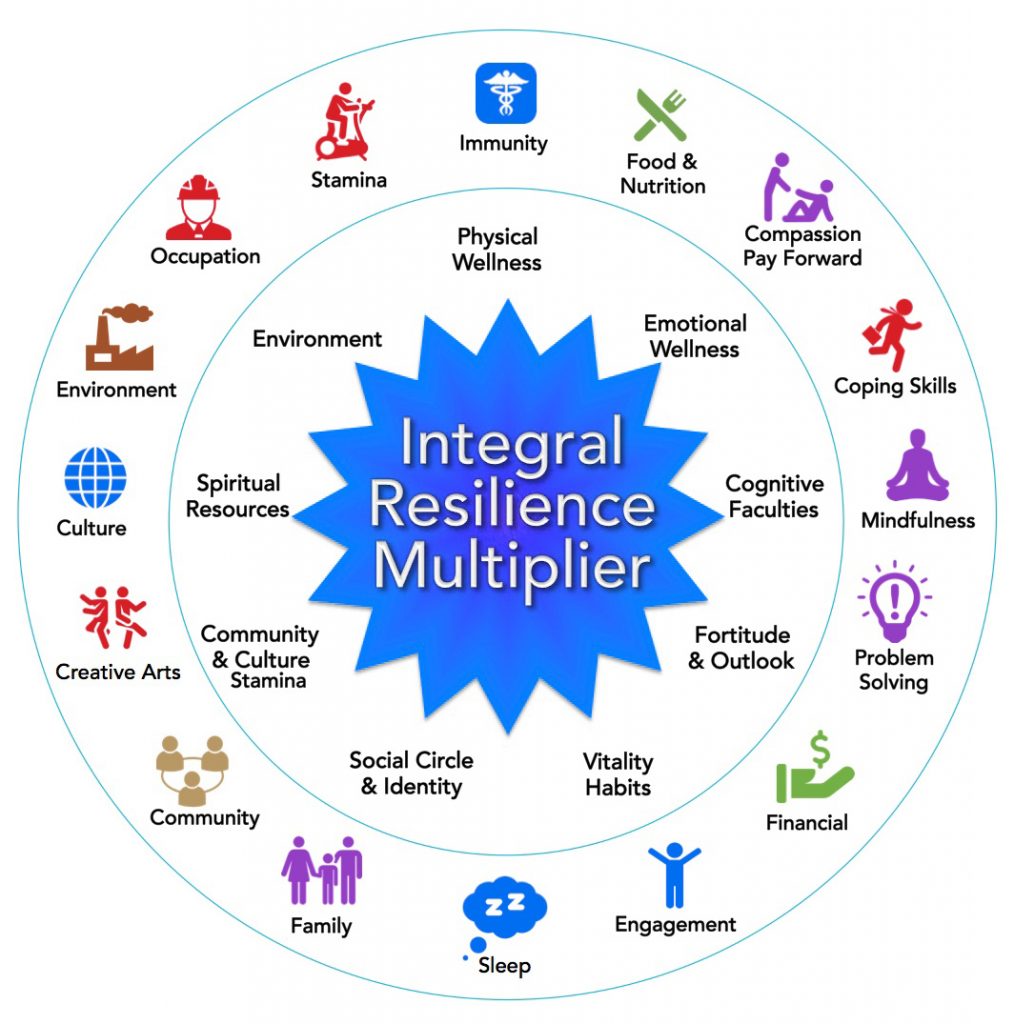 ---
FEATURES
of My Personal Resilience Journey™
An integral and "holographic" system connecting Mind/Brain—Heart—and Hand
Practically applies "Intertidal Thinking"
Continuous coaching tips, stimulating ideas, and links.
Resilience Puzzle Solver (RPS) – for your most difficult challenges
Resilience Pulse – Resilience in the News
The Explorers Wheel™ – "connecting everything with everything"
Personal Meditations from the world's wisdom traditions
Personal Journal to track and reflect on your progress
Call-to-Action pathways and challenges
Membership in an expanding global Collaborative Innovation Network
Commentary on critical issues of our times
---
Why are the 10 Essential Moves and the Integral Resilience Collaborative Unique?
Introduces Big Heart Intelligence as a practical method to cultivate and to apply the subtle energy of Qi and Love for personal, family, organizational, and community health, vitality, and resilience.
Transcends mindfulness training by balancing inner cultivation with kindness and compassion for others (Paying Forward)
Offers a novel way to cultivate wisdom, balance, and love, which societies throughout history have held most precious but have lacked a practical means to account for and have therefore treated as non-economic in nature.
Introduces a New Form of "Intertidal" Thinking as a basis for creativity, discovery, invention, and innovation.
Creates a Collaborative Codex (Integral Resilience Wikipedia) of Integral Resilience applications in many fields and disciplines.
The Integral Resilience Quotient (IRQ) – offering a practical and quantifiable way to measure enhanced resilience for individuals, families, organizations, and communities.
---
Tracking, Evaluation, and Diagnostics for Continuous Enhanced Performance
IRQ Questionnaire
Resilience Roadmap
Weekly training materials, resilience challenges
Weekly Audio reports, meditations and commentary
IRQ Analytics/ Field Notes
Proficiency Testing
---
More Membership Value
Discussion groups
Discounts for other app-in products and services
Discounts for public talks and seminars
Monthly webinars
Expert Forum Q&A
Analytics for Resilience Resource Directory
---
Monthly, Annual & Lifetime Subscriptions
Buy Monthly @ $12.95/mo
Buy Annual @ $94.95/yr
Buy Lifetime for $194.50