Description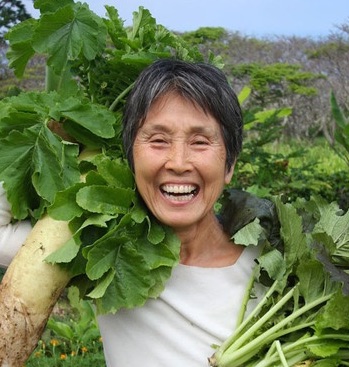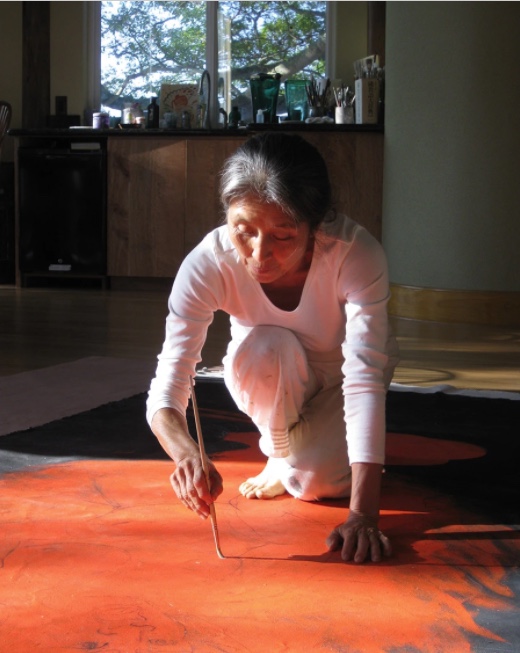 Mayumi is a master explorer of the intertidal frontier between compassionate social engagement and art.
Mayumi Oda audio interview with Julian Gresser
Her storied life as an artist began as a small child as Mayumi's mother sought to bring a joyful creativity early in her daughter's world.  That nurturing instilled a desire to make her mother happy and so, becoming an artist was born of mutual love and an innate knowing rather than a conscious decision.  Drawing for twelve hours each day for three years in school formed a discipline while honing Mayumi's eyes, hands, and mind to draw anything that she wanted.  As a Zen Buddhist, Mayumi's father also imbued the importance of concentration and being present – things she embraced even more as an adult practicing Zazen meditation.  This was the preparation for a prolific and evolving artistic journey for the next four decades.
Intensely spiritual, sensitive and yet, exceptionally strong-willed for a Japanese woman, Mayumi has always painted authentically, from the heart, never for commercial appeal.  As a young woman and emerging artist, Mayumi was highly inspired by female beauty.  Painting Goddesses contributed to an inward self-awareness while presenting an outward, positive expression of feminism.  At different periods as a woman, wife, and mother, painting served as an escape, awakening, or expression when life presented challenges and opportunities.  As her art received greater attention, travel and exposure to more people and influences ensued well into the 1980's leading to diverse subjects, styles, and collections comprising several hundred paintings.  She would come to be known as the "Matisse of Japan".
From 1969 to the present, Mayumi has presented more than 50 solo shows internationally and has numerous private and permanent collections at the Museum of Modern Art, New York, the Museum of Fine Arts, Boston, the U.S. Library of Congress and more.  By the age of 50, Mayumi had reached unparalleled artistic success for a Japanese woman of her time.
Mayumi Oda bio and representative works introduced in her own words and videos.