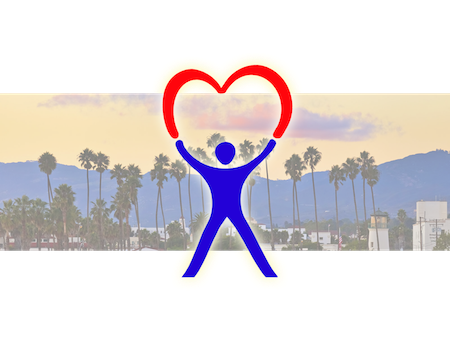 Santa Barbara Foundation Behavioral Health and Resilience Educational Series Presents:
Self-Care Skills for Behavioral Health and Integral Resilience

A New Collaborative Paradigm for Healthcare Providers, Compounding Pharmacists, Patients, Social Care Providers, and the General Public
---
What is Integral Resilience?
Integral Resilience is a new frontier of scientific inquiry that is exploring how systems can turn stress and adversity to advantage. Scientific studies confirm that every major health challenge involves an impairment of resilience, which suggests the converse proposition: an increase in resilience may support healing of these conditions. This frontier educational program introduces Integral Resilience as a core life competency and essential self-management skill for meeting the behavioral challenges underlying all these conditions. It integrates science-based practices of mindfulness, emotional intelligence, positive psychology and other disciplines, as well as Easter martial arts, wisdom, and healing traditions.
Behavioral Health Applications
Integral Resilience provides a foundation to support all the positive behavioral changes recommended by physicians and other medical care providers, including:
Pain management
Bioidentical hormone replacement
Diabetes
Hypertension
Loneliness and Depression
Burnout
Early detection and prevention of Alzheimer's (blog post)
Resilience Multiplier Effect
Since many of the above conditions are closely linked and display co-morbidity, there is a significant risk of a cascading Negative Multiplier Effect—one unresolved health challenge compounds and potentiates the next. By fortifying Integral Resilience, we create the possibility of the reverse: a Positive Resilience Multiplier, where the benefits of building Integral Resilience in one domain are rapidly transferred to another.
---
Introducing Integral Resilience in Behavioral Health: 30-Day Program Essentials
1-day workshop
Personalized Integral Resilience Roadmap based on

Personal Resilience Questionnaire and Change Tracker

Online coaching to support Integral Resilience Multiplier
2-hour booster meeting: Q&A, live coaching (after two weeks)
1-hour webinar
Final (30 days) ½ day workshop: Review, Assessment, Next Steps
---
Online Resources and Materials
---
1 Day Workshop
Morning
Registration 8:30 am.
Note: Tables organized in groups of 10 ("Power of 10")
9:00 a.m. Welcome: Steven Hoyt, Julian Gresser, (Representative of Santa Barbara Foundation)
Introduction: Self-Management Skills in Behavioral Health: A Practical Report from the Field—Steven Hoyt (1 hour)

Learning to detecting the important Signs and Signals
The "Dynamic Optimal Zone"
Core Behavioral Challenges for Improved Outcomes: Flowchart and Roadmap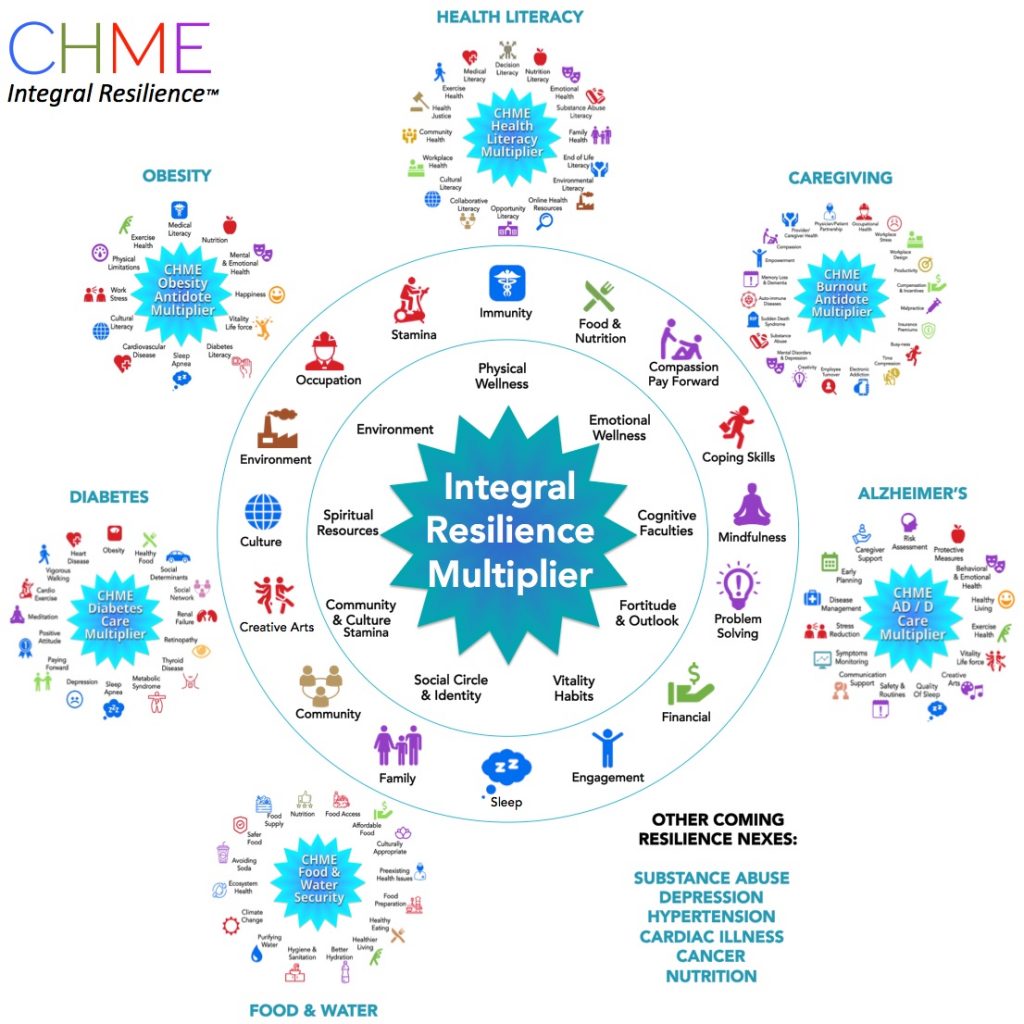 ---
Key Behavioral Skills
Volition as a Meta-force
Deep listening

Self-awareness

Anxiety management

Self-knowledge

Empowerment

Balance

Flow

Joy

Play and Ease

Happiness

Love
---
Building Your Integral Resilience Quotient (IRQ): 10 Essential Moves (Julian Gresser and Steven Hoyt)
www.alliancesfordiscovery.org www.resiliencemultiplier.com
Goals and Objectives:
Inform, Expand Awareness, Engage, Empower, Innovate, Celebrate
Demonstrations: Integral Resilience in 30 seconds!
Part I: Experiencing Integral Resilience (1 hour and 15 minutes)
Introduction to Big Heart Intelligence and the Parasympathetic Nervous System.
Jong Tian Movement: Flick the Switch: How to enter the IR state in a few seconds, anytime/anywhere.
Move # 1: Quieting the Heart
Move # 2: Finding Your Power
Move # 3: Discovering Beauty
Move # 4: Connecting to Nature
15-minute break
Part II: Exploring Integral Resilience (1 hour)
Move # 5: Alive Inside: The Wonder and Power of Music
Move # 6: The Explorers Wheel: Building Cognitive Power
Move # 7: Building Immunity with Love
Lunch
(12:30 pm.—1:30 pm) ("New Frontiers in Behavioral Health"—Special Guest Commentator: (David Agnew, MD TheraMind)
Afternoon
Part III: Applying Integral Resilience (1 hour)
Move # 8: Paying Forward
Move # 9: Creating Your Own Luck
Move # 10: Santa Barbara as a Healing Community: Celebrating Community Resilience Advantage.
Guiding Motto: The Whole World is Practice.
Part IV: Early Detection and Prevention of Alzheimer's: Research Findings on "The Strategic Triangle", Epigenetics, and Behavioral Health Protocols (30 minutes/Steve Hoyt/ Julian Gresser, MD commentators)
Recent scientific studies confirming a "strategic" correlation of diabetes 2 & 3, cardiovascular illness, and Alzheimer's: implications for early detection and prevention.
Part V: Environmental Challenges to Your Immunity and Resilience (15 minutes/Julian Gresser/Steven Hoyt)
Brief update on the nexus of environmental stressors, including the advent of 5-G installations, on community health.
Basic protocols to support immunity and resilience when facing environmental challenges.
15-minute break
Part VI. Preparing Your Personal Self Care Resilience Action Plan (1 hour/Julian Gresser and Steven Hoyt)
Setting a Baseline: Integral Resilience Questionnaire: Where you are and how you got here!
Developing Your Personal Self-Care Action Plan
Part VII: A New Paradigm for Collaborative Behavioral Health (Steven Hoyt, Julian Gresser, Santa Barbara Foundation representative, Special MD commentators (30 minutes)
Lays out specific collaborative protocols between physicians, compounding pharmacists, and patients for enhanced personalized outcomes.
Program Ends at 5:30 pm.
Faculty Profiles (Steven Hoyt, Julian Gresser, et. medical expert commentators)…
Julian Gresser — Chairman/CEO Big Heart Technologies

Julian Gresser is an international attorney, social entrepreneur, professional negotiator, inventor, and recognized expert on Japan. As a negotiator his most dramatic success involved helping a San Francisco-based trading company transform its $8 million after-tax branch into a $1 billion Japanese company in seven years. From 1976-1983 he was twice Visiting Mitsubishi Professor at the Harvard Law School and also taught courses as a Visiting Professor at MIT on the legal issues of strategic industries. He has been a senior adviser to the U.S. State Department during the Carter Administration (where he established the Japan Industrial Policy Group), The World Bank, The Prime Minister's Office of Japan, The People's Republic of China, and the European Commission (where he trained the Commission's Japanese negotiating teams). He is the author of eight books in English and Japanese, including most recently two online "living" books on Big Heart Intelligence (www.alliancesfordiscovery.org) and Integral Resilience (www.resiliencemultiplier.com).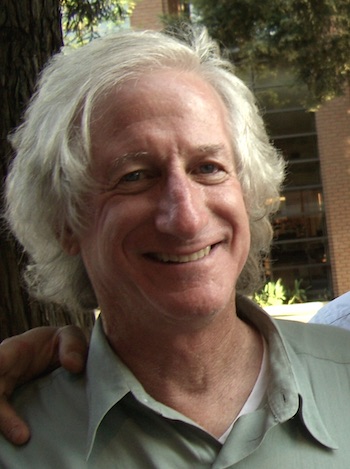 Julian Gresser has also been at the forefront of a number of other fields, in which he has integrated 35 years of Zen practice, (training with Masters Yamada Koun, Robert Aiken, John Tarrant, and Henry Shukman), psycho-physical self-regulation (many years of collaboration with Dr. Elmer Green, Director of the Voluntary Controls Program at the Menninger Foundation and the father of the biofeedback field at) martial arts (judo, aikido, gong fu, and training with qigong Grandmaster Li Junfeng)—all of which has led to his work in discovery engineering and collaborative innovation, strategic alliance mediation, Big Heart Intelligence (www.bighearttechnologies.com), and most recently Integral Resilience (www.resiliencemultiplier.com) with a special application for community health.
Steve Hoyt RPh. – Owner of San Ysidro Pharmacy

Steve Hoyt has been a pharmacist for over 30 years and has been a compounding pharmacist for about 20 years. Having purchased San Ysidro Pharmacy in 2004 he built a Non-Sterile Compounding Lab in 2001 and, in 2009, became the 5th pharmacy in the State of California to become accredited with the Pharmacy Compounding Accreditation Board (PCAB) in 2009. His undergraduate studies in Biochemistry and Pharmacy has given him the training in pharmacy compounding to become very creative in finding therapeutic solutions for certain conditions that don't exist on the market. His expertise in Bio-Identical Hormone Replacement and Pain Management has also led him in providing booklets and in depth presentations to professionals and patients alike. He has been a member of the International Academy of Compounding Pharmacists (IACP) and the American Academy of Anti-Aging Medicine.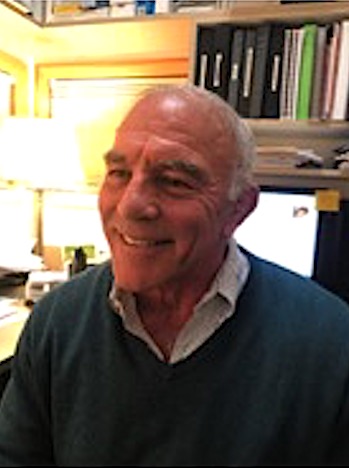 Steve Hoyt is also a 5th degree Black Belt and an elite Judo competitor, having competed nationally and internationally. Having been an NCAA Bronze medalist, competed in the 1971 Olympic Trials, 5 time Gold Medalist National Masters and 2 time Gold and Bronze World Masters Champion has given him the training and determination to succeed in other areas of his life. He is presently the head judo instructor at University California Santa Barbara (UCSB), coaching athletes on technical skills as well as techniques in mental preparation.
---
Administration
Limited Enrollment:
As this our first workshop in the Behavioral Health and Integral Resilience Series, initial enrollment is limited to 25 participants.
One Time Workshop Offer:
$ 175, includes all materials, coaching, webinars.
Please make checks or credit card payable to "Resilient Santa Barbara Fund" at the Santa Barbara Foundation.
All contributions are fully tax deductible.
Location: Santa Barbara Foundation
Date: June/July 2019 (to be announced)
Become a Sponsor!
Help make the Santa Barbara Foundation Behavioral Health and Resilience Educational Series More Personalized, Interactive, and Intelligent, and Directly Applicable to the Communities of Your Greatest Concern.
Please click the button on the top right of the screen.
---
Certified Integral Resilience (IR) Coach and Teacher Program
Please contact us if you are interested in becoming a Certified IR Coach and Teacher.
Basic Requirements (Coach)
Completion with certification of Basic, Intermediate, and Advanced Training in Integral Resilience.
Completion with certification of The Resilient Negotiator—Realizing Your Dream/Advancing Your Cause.
Certified IR course applied to your Passion and Cause(s).
Basic Requirements (Teacher)
A Certified Teacher is authorized both to coach and as well as to train other teachers. These are personalized programs that will be decided on a case by case basis. All Certified Teachers must complete the Certified Coach requirements.
---
Medical Disclaimer: Educational Purposes Only
Please Note: This course, "Self-Care Skills for Behavioral Health and Integral Resilience: A New Collaborative Paradigm for Healthcare Providers, Compounding Pharmacists, Patients, Social Care Providers, and the General Public" is purely for educational purposes only. It is not intended to provide, nor is it providing any medical advice, diagnosis, or treatment of any medical problem or condition. This web site, and the information contained herein, should not be so construed or used. Using, accessing, and/or browsing the site and/or providing personal or medical information to the presenters during the course of the workshop or resilience educational program does not create a physician-patient relationship between you and the presenters or their respective companies. Nothing contained in the site is intended to replace the services of a licensed, trained physician or health professional, or to be a substitute for the medical advice of a physician or trained health professional licensed in California or any other state. You should not rely on anything contained in the site, or the workshop series, and you must consult a physician licensed in your state in all matters relating to your health. You hereby agree that you shall not make any health or medical related decision based in whole or in part on anything contained in the site. Participants in the course must consult and obtain the guidance of an attending physician regarding any medical procedure, protocol, or course of treatment.